What I wish I knew before I moved out at 20 (tips + advice)
Monday, January 21
Hello my millennial familia. Let's talk about moving out!
I moved out from my mom's when I was around 17 and was living with my brother and cat Gati for around 2 years after that. Once I got married and everyone in my immediate family found out, I had to move into an apartment with my husband to be an actual married woman LOL.
So, what the heck do you do before moving out and settling into your new abode?
Here's what I learned!
*This post contains affiliate links. If you make a purchase after clicking on my links, I may be compensated at no extra cost to you. Thank you! (More info)** 
20 Things to Know Before you Move out in your
Twenties
1. Apply for government funds and jobs BEFORE MOVING!
When I moved out, I was still a student with no legit work experience except for being my mom's employee at a flea market.
I applied for food stamps and it was a huge help for me since I didn't work, was a full-time student, took care of my baby cat and had to keep a healthy marriage.
Even though I lucked out with finding a job at my college, it's better to apply for jobs sooner before moving out.
The government is helpful too, not gonna lie. In the U.S, if you make scraps or have zero income, you can get a lot especially if you're married and a student. Make use of all that free help ya'll.
2. Transportation: train routes + biking?
You're not gonna be using Uber and Lyft 24/7 so learn your routes before you decide to move some place, if you have the option! Maybe you can get some discount from school or work to use transportation near you, like my friend who went to a college in the city. Take advantage of the government and school discounts when you are traveling! Uber and transportation expenses add up very quickly, so maybe think about using a bike too. We gotta make some sacrifices people!
3. Food pantries
Sometimes people make you feel bad and broke for making use of food pantries, but it's 2019! It's better to reduce waste, especially food waste! There's not only good food, but there's amazing brands every once in a while including stuff from Trader Joe's and Whole Foods. If you're vegan, broke or interested in reducing food waste, you're gonna wanna take advantage of your local Food Pantry!
4. Get pet insurance or save money for ur baby
Let's be real here, your cute little pet can die! My little kitten died and I didn't have any insurance for her. I also didn't save up before she got liver disease, so I had to go straight to GoFundMe for some help. Now I know to be prepared for the worst if anything bad ever happens to my future fur babies.
If you don't think about this before moving out, maybe it's best not to take responsibility of a pet yet. I know you will do your best either way!
5. Minimalism
Do you guys have a car yet? Well, I didn't! I had to order a truck from a moving company and it was such a mess! Luckily Alexander was helping me move — obviously we were moving in together — but I mean, if you're moving by yourself, you better be prepared for this ugly step in the moving process!
It's best to practice minimalism before you plan to move out. Once it's move out day, you might throw out things in a panic that you really shouldn't have trashed. You also will be carrying too much that you seriously don't need. Look at the cozy image above, isn't that what you want to see once you're settled in?
Also, why not learn about minimalism so that you can stop your unhealthy habit of impulse buying!
How to practice minimalism:
Watch Tidying up with Marie Kondo on Netflix!
Read my post on how to clean out your closet without the stress! (Applies to everything in your house)
Follow Katie, The Pretty Minimalist. I haven't found many minimalist bloggers but I enjoy Katie's idea of pretty minimalism so much because it's what I strive for lol
6. Become friends with your landlord
A package Alexander sent to my very first apartment was stolen. I'm sure if I became friends with my landlord he would have asked my neighbors for it. I have a hunch that they stole it lol.
Anyway, since my last landlord's were family friends, it was easy to talk with them and ask for favors. They also gave us a bunch of free stuff they wanted to throw out, like a magic bullet, a dinner tray, furniture and more.
Be friendly and make amazing connections, especially with the person your giving all your rent money to!
7. Learn your Renter's rights
Luckily my husband's mom works for insurance companies and has a lot of knowledge about this subject. You should always remember to do research on your rights as a tenant.
A landlord must upkeep a lot of things, they shouldn't raise your rent without letting you know in a certain amount of time and you can withhold your money if they don't provide water or heat, depending on where you live.
Don't be a victim to nightmare landlord's, be their friends first!
8. Save up at least $2k before moving out
I definitely didn't save up when I moved out, but I had no choice of when I could move out so there was no time to save money. The best thing to do is start saving up — yesterday!
When you live by yourself you need to pay:
Rent
Utility Bills (Gas, Water, Electricity)
Pet Bills + Food + Toys (Insurance too)
Gas + Car Bills (Insurance, Upkeep, ETC.)
School supplies or Work stuff (books, notebooks…oh my god I'm glad I graduated)
Food to feed yourself (go to pantries!)
Cleaning and Personal supplies (toilet paper, dish soap, detergent, lord…)
and much more.
So, start saving now!
9. You don't need every little piece of junk from your past
Am I the only one who kept their old school notebooks and papers? I thought I would need some math notes again in the future, but I never looked at them again!
Look at all your junk and ask, "do I really need to carry this?", "would this matter if my house burned down?".
I hope that never happens to you, but it's a great question to ask as a way to get rid of things in your house.
10. Make a Zero-waste, reusable To-Go Kit
Your gal was buying tea and coffee from Starbucks almost every day. My husband and I would go to Dunkin Donut's so much because we were too lazy (and broke) to make food at home. Do yourself a favor and get a cute thermal mug, a cute lunchbox and reusable kitchenware. By the way, making food from home ends up being cheaper than buying a little sandwich, remember that!
If you love coffee and drinks every morning like I do, a thermal mug is going to be a great money-saver.
What you need for a zero-waste kit:
Cutlery and reusable straws – I know ya'll have spoons and forks at home so just use those. No, you don't need to buy every name brand zero waste thing, just use what you have!
Tote / Shopping Bag – Tote bags are perfect for every day outfits, but they're also great to use for grocery shopping. You can also use it as a lunch bag.
11. Have an extra sleeping area.
Having extra sheets for laundry days and visitors will make you feel like you're crushing adult life. For some reason, you're going to inevitably have some friends stop by your new abode, so be prepared to be a host!
Essential sleeping supplies to be the best host!
12. Incense, and natural air fresheners.
I LOVE non toxic chemicals for your home. Let's be real, most brands like Febreeze and Glade are toxic and end up costing you a lot if you depend on them so much.
Instead, opt for these:
Natural products from Farmers like Sacred Land Sage! Remember to buy locally too!
13. Get proper bathroom and cleaning supplies
Me and my husband complained a bit because the landlords always promised to make the apartment better, like finishing the walls and adding a new toilet. They never did LOL.
If you don't have a decent landlord, make sure to find cheap shower caddies at thrift stores or flea markets and you can even DIY shelves.
Essential Cleaning supplies

Vacuum (get a cheap used one at a garage sale, or you might find one in your families garage too)
White Vinegar for everything!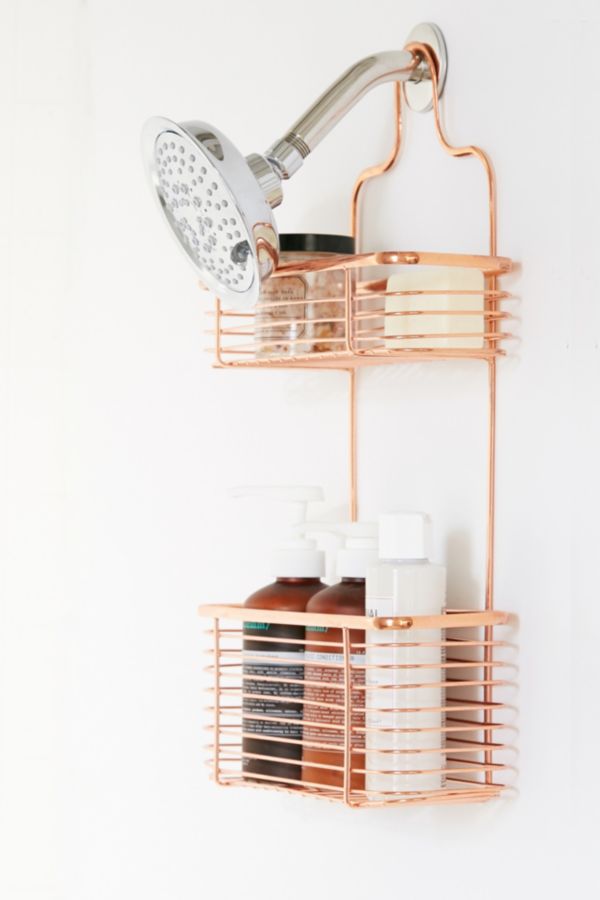 14. Re-purpose everything!
Now that you're going to be alone, it's good to stay resourceful and reuse everything you have. Your old socks, make them into something, I'm sure Pinterest has some hacks for you lol
These are things you can reuse:
Check out this pinterest board for how you can reuse jars, cloth and more instead of buying brand new things!
Old clothes — turn into rags and cleaning wipes.
Glass Jars — turn into utensil holders, plant holders, refill with food, etc.
Light Bulbs —turn into a planter
Egg Cartons — grow herbs in them
Styrofoam (stop buying anything with styrofoam!)
Plastic Cups (stop buying plastic or at least reduce it!)

Courtesy of jillee
15. A decent eating area.
No matter how small your place is, you're gonna need to make a lovely eating area to keep yourself sane.
You don't necessarily need a kitchen table and seats – especially in a smaller rental and if you're barely in your twenties. One table with enough seating for you and a few guests will go a long way.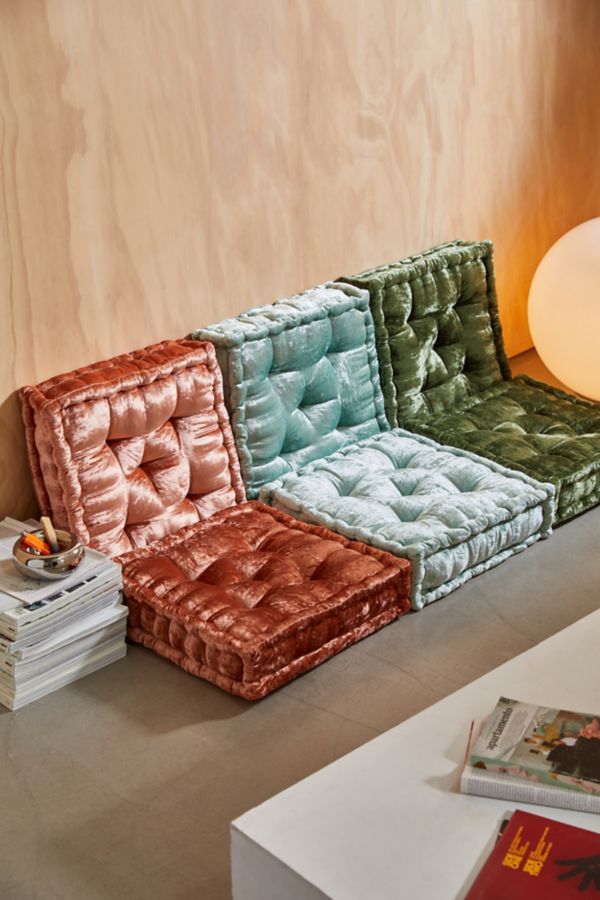 16. Art for your walls.
Express your interests and make your boring, but new, apartment feel more like home.
If you think your old posters look too childish, consider pasting them to a canvas or framing them to last longer. These will make you look a lot more grown up while still being a kid at heart!
Your place will get dusty, and stuffy, and moist and hot and cold, especially if you have very little time or commitment to cleaning. Dehumidifiers can even help remove allergens from the air and keep you from getting sick, which is a major bonus.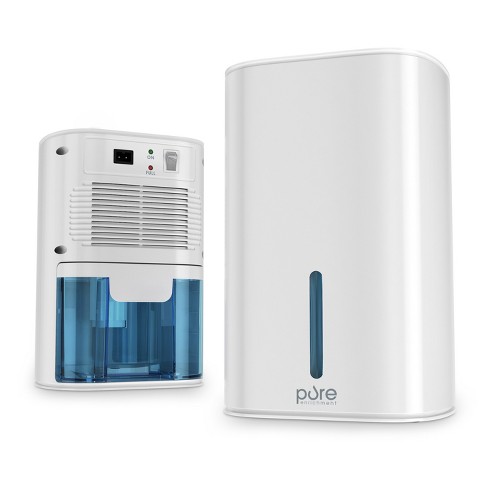 18. Make a work area!
An organized work space, preferably separate from distractions is almost mandatory to get any work done, so finding an organizational system that works for you is key.
An erase board that will stick to a wall with a spot for notes is a great way to organize your scheduled appointments and make the list or notes of anything you need.
19. Decent Kitchen Supplies
This part won't be hard. If you know someone in their late 20's, I'm certain they will have more than enough kitchen supplies that they need.
Things to get from family, friends, or purchase for cheap!
Stop going to Starbucks everyday like I used to! If you notice your balance being filled with take-out and fast-food, you're gonna need to opt in for a coffee maker.
Me and Alexander didn't have a blender when we first moved, but like I said, our landlord was a family friend. So when the landlord's sister was throwing things out, she gave us a bunch of free junk, including a brand new Magic Bullet! Yes, we have been blessed.
The one I linked above is cheap and super convenient if you're on-the-go.
A frying pan is a must have if you're gonna live alone. Make sure to get a Ceramic, stainless steel or Copper pan for the safest cooking.
Lot's of people have way too many pots pans and plates, so don't be shy to ask your family and friends for their extras!
20. Make your new abode a paradise!
It may seem financially daunting, but your new place has to be enjoyable if you're going to attempt to survive adult-life so young. Plus, it is much easier to actually enjoy living in an apartment if you make it look cute.
Here's a few things to think about getting:

Courtesy of Iris
Advice for Moving out in Your Twenties
Build credit before you're 20
Make a Budget Plan
Save your money as much as possible and make it too!
Estate Sales are your lifesaver
Get a Bluetooth speaker
Keep connections from family and friends
Get Plants!
1. Building Credit
My mom has been using my name for things since I was maybe 15 lol. We are able to apply for tons of things since we got decent credit, and it was fairly easy building it.
A few tips to build quick credit:
pay bills early, because you're bound to miss the due date once or twice!
don't max out
learn how to own a credit card, but hardly use it (lol)
get store credit cards from places you actually shop at!
2. Budget Planning
Making a Budget Plan is easy if you have a planner. One of the smartest things you can do at the beginning of each month is write down your expenses and income.
Work on this by getting yourself a Weekly or Monthly planner. How convenient, I've linked you to one below!
3. Find ways to save and make money!
Save your money as much as you can and make some
Here's what you need to do:
Cut off luxury things (cable, expensive apps, hair dye, makeup, going out to eat)
Pay off bills before you get into debt!
Save maybe 10 bucks a week to finally pay off said bills.
Sell your unwanted items!
Lastly, reuse everything!
4. Go to Estate Sales
Estate Sales will save you a fortune especially if you have an obsession for shopping for everything brand new. I went to an estate sale and got a super cute and expensive looking lamp and cushion.
Related Reads: HOW TO TREAT YOURSELF WITHOUT SPENDING MONEY
A Bluetooth speaker is basically a must for ya'll who can't shower or sleep without music. Whether you're doing a day of cleaning, cooking, or hosting a party with your 2+ friends, listening to a good sound system is always a plus.
6. Keep connections
You need a strong support system, especially when you're moving out. Luckily, I did have my close family to help me out. What they helped me with was getting pans and plates that they don't use at all. That saved my husband and I a ton!
7. Adopt a plant!
Before you make any plans to adopt a pet, make sure you get a plant that is okay for them to be around. If you're not ready for a pet, get yourself a faux plant.
If you already have pets and still want live plants, get these:
Palms
Blue Echeveria.
Bamboo.
Areca or Golden Palm.
African Violet
Cactus.
Fern.
Pearl.
NO ALOE VERA (i know people love that plant)
Getting a plant is a great way to add an inexpensive touch of decoration to your humble home, and gives you a sense of satisfaction in an I-know-what-I'm-doing kind of way.
*This post contains affiliate links. If you make a purchase after clicking on my links, I may be compensated at no extra cost to you. Thank you! (More info)** 
---
What are other first apartment necessities grown 20 year old babies need? Share your thoughts in the comments!
Thank you for reading, hope you enjoyed this post. I moved out at like 21 and had to move back with my mom last year. Luckily, I'm learning about zero waste and minimalism which makes me feel more excited for moving out again (hopefully next year). Anyways, have a nice weekend!
LOVE, KIKI
instagram ♡ pinterest ♡ tumblr ♡ bloglovin' ♡ twitter