Sunday, August 30
I decided to make a monthly favorites/recap series to document my life for ya'll. Maybe this kind of thing can help me connect more with my readers, at least I think that's a good way to connect with readers, right?
This series started in January 2019. You can read my very first post here: Kiki's Monthly favorites | January (new blog series)
Enjoy this kinda boring monthly recap from my moments in August 2020, but it's more exciting than the last ones I've made hehe ♡
August Favorites 2020 Memories & Moments
The following section is where I'll share my posts from the month.
Posts from August
The following are my favorite moments from the month.
Favorite moments from August
The 5th:
Reaching my $10k savings goal.
I finally saved $10k after a LONG time of trying to save. Originally my $5k goal started in April 2019. I had like $1k in savings for a while and I could because of groceries, my phone bill and cat supplies. Finally I got some savings and I'm so happy and proud of myself. Now it just has to keep going higher in order to buy a house.
That is my main goal so I'm getting there in a good pace. I'm hoping to get my family and I a big enough house so that we can all live together including my one sibling, mom and myself so that we can all be safe together. We are a pretty close-knit family that doesn't do too well once we are living separated, so that's why I hope to get a place for all of us to be neighbors lol
Luckily I have some people in my life to count on a bit, but I would also like to spread that love and rent out to someone in need. I'm grateful for my landlord who is a family friend of ours. She helped us a lot through out the years. She rented to me and my husband for $500 and it was a pretty ugly basement, but it's a place nonetheless and with free wifi and washer and dryer. We were really happy. I hope to have that kind of space for a couple one of these days, or just a small family who needs cheap rent.
SOYVIRGO.COM SHOP: Shop is officially open (I MADE MY FIRST SALE!)
Well this month I went crazy uploading stuff on my shop and making graphics. I only want to sell physical products for a little and then start selling ebooks and digital products. These are a few of my items so far:
I will be adjusting everything and adding and removing stuff if I don't make sales. I just want to see what people like and sell a lot of items that are more eco friendly and a favorite with customers. I'm not okay with selling lots of products that use fabrics that aren't sustainable so that's why I'm thinking of just selling a few things and then making more digital stuff eventually.
Also, yes I made my first sale thank you so much you know who you are!! It's crazy because I didn't know I had to do more to set up my shop which was kind of dumb of me lol. I didn't even set up my accounts to collect the money. Very bad, but luckily my friend made a purchase so I was able to ask them to hold on for a bit until I finished the sale.
August favorites 2020:
screenshots + photo dump? 
Well I always take screenshots to share stuff on my pinterest or "finsta" but I should also share them here with you guys!
The 23rd:
Meeting my best views ever goal TWICE
I met this goal two times in the month and I'm so shocked!! I'm so happy!
My best views ever so far was on August 23rd when I got 253 views/visits. My last one was around august 8th. Hopefully I can reach those goals every month.
So I won an amazing gratitude journal from Kris. Check her site out!
I'm opening it now to show you guys what I got. I'm just so grateful because I haven't won any giveaways for a long time! You can also purchase the set here.
Giveaway planning:
PLANNING MY BDAY GIVEAWAY 
I'm planning a giveaway and you can join on twitter, IG, or here. I'm thinking of doing a goodies box with clothes that I brought here but can't get rid of and that don't fit me so hopefully someone will love to win them! I also am thinking of doing a $20 giveaway to have more people join lol
Are you guys interested in that and what else would you like in the giveaway? Just let me know!
In the future I would love to have a giveaway with my products, but for now, that would be too expensive. It's a plan for the future though!
August Favorites 2020 | life goals:
New section! Life goals is like blog goals, but lifestyle related
Make more shop sales
Well, I made a sale on August 28th! In September I hope to make at least 4 sales. How will I do that? I will try marketing. I need to work on my products and come up with a lot of designs to sell and see which do best and which ones are good enough to promote online somewhere. Wish me luck!
Better Sleep
I want to have better sleep because sometimes, like last night, I sleep for too little, and sometimes I sleep too long! I went to sleep at 5am and woke up at 2pm and now it's 4pm. I have too much work to do on my site to be waking up so late in the day!
YOGA or MEDITATING or SOME KIND OF MOVEMENT
I remember doing yoga back in like 2018 and my body felt amazing, I barely had back pain. Now I have a lot because I don't have a desk to work at, I just sit on the couch in awkward positions. I also sleep uncomfortably.
So now since I'm completing other goals like financial goals, I want to work on my body now and mental health while also keeping up the financial/work goals.
Digital De-cluttering
In September I have a lot of blog posts planned because it's my Bday month so I want to make a lot of content related to September babies. I mean my site name is I'm a virgo in spanish, so might as well work more on content related to virgos, right?
I also want to de-clutter my emails my messages my saved content and all that.. but I feel like I won't complete it all next month. Might have to be done in October.
image of my bujo??
August Favorites 2020 | music:
Milky Way (Boa) – Red Velvet Cover
I love RV so much! I really am into NUEST and RV because it's cool noticing the similarities between them.
they are both 5 members
the second oldest (joy and minhyun) are the tallest members
they both have a member who are from another country and speak english (aron is from the u.s and wendy is from canada)
the third oldest are the main dancers (seulgi and jr)
Yeah, I just think it's cool because I love them both so much and would spend my money to see them both!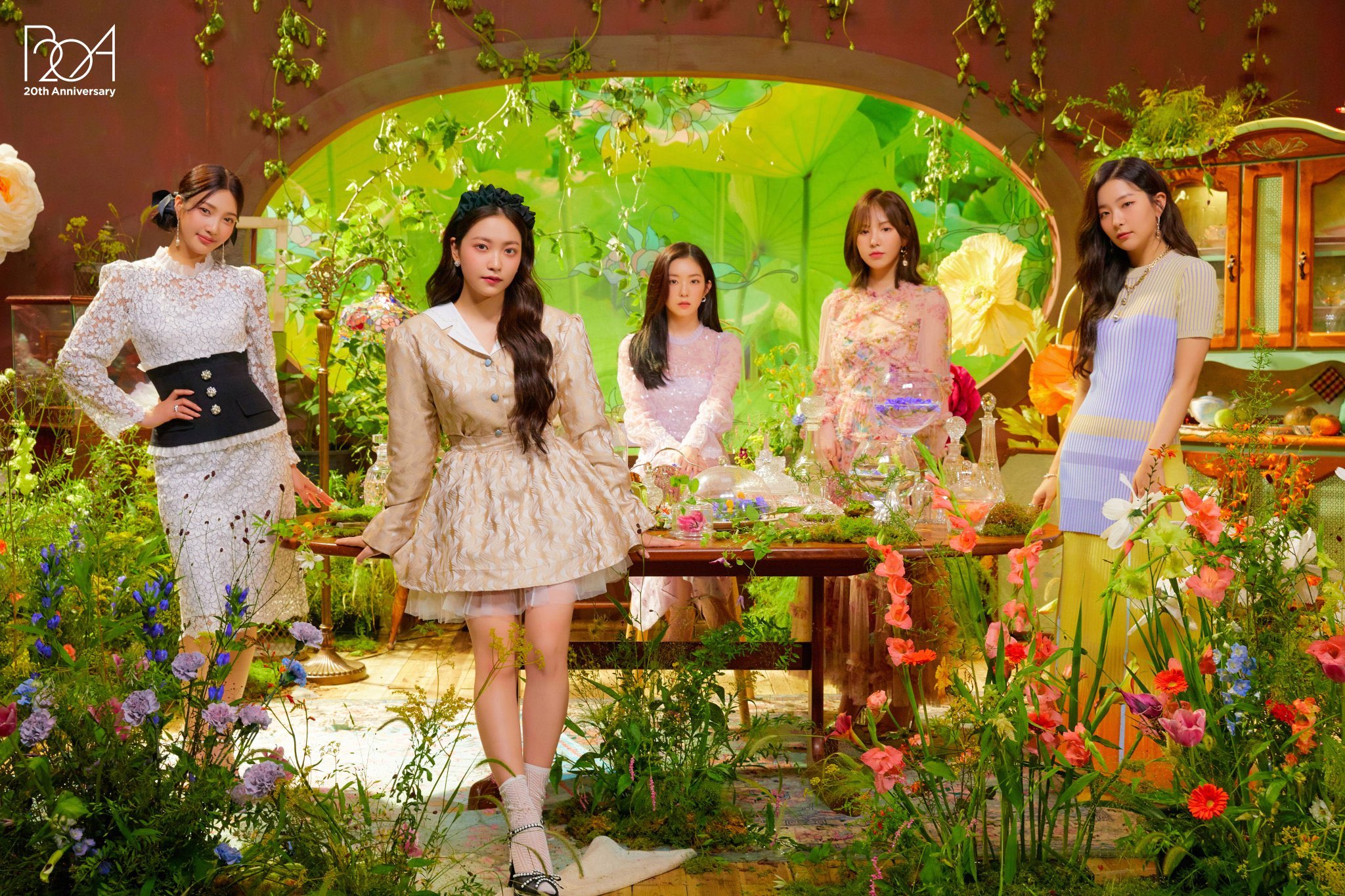 Day 1 Live in Japan by Red Velvet
this is an old song but I've always loved it. Seeing it live and seeing my fav idol Joy crying makes me want to work more better and be happier so one day I can see my girls live lol
NUEST'S ALBUM THE TABLE 
I've been listening to this album a ton on spotify! I can't get over it the whole album is so good. I guess the only song I would skip is Trust Me. But it's still one of those kpop albums where I don't really HATE even one song.
There's almost never an album that I can listen to all the way through that's why I don't STAN many groups. I usually just like one or a few songs from one artist. For nuest, I enjoy most of their songs so that's why I guess people would consider me a nuest stan and that's why I would pay money to see them live, just like I did when I went to see bands live in my high school days.
The same goes for Red Velvet, I have a ton of their songs on my playlists and it's not just 5 of their songs from their whole discography. It's sometimes almost their whole albums. If you like my music taste, remember to follow me on spotify!
If you have any fav songs you want to recommend me just list them below! I'm always looking for more artists to find.
August Favorites 2020 | shows:
Nu'est The Nocturne Comeback show and Nuest Lab
So I realized I haven't finished this show even though I mentioned it a while back. This is the final episode of this series, it ended so abruptly for me but whatever.
I think i finished this nuest lab series… it was funny and weird, they were breaking eggs smfh
So I'm super obsessed with this show right now. I finally started watching it after it was getting really popular online for some reason. I thought it was popular for being a show for youngsters. Apparently it's about coming out on top? Well I will try to explain without spilling the beans!
It's about a hard past and coming out on top, like the underdog winning in the end. I really like that kind of story because I believe you can get to the top by being a good person, and that's kinda what this show is about. That's what it looks like to me at least. Everyone really SUCKS exempt for the main lead, the evil male lead, wow they are so good at being EVIL. I will make a blog post about this show and giving my ratings because OOF there is so much.
I also like the girl that is playing a trans girl. Lee Yoo Jung plays her, and I first loved her when I saw Weightlifting Fairy Kim Bok-Soo! You guys should watch that too. I was watching it probably before I started this series, or before I started this blog even. Anyways, yeah I loved it! I might start posting about dramas I recommend so I can rate them and suggest more for you guys. Would you all enjoy a small series like that?
Related Reads: Netflix shows I've been watching
You guys know about this show since I mentioned it this month but if you want to read about it BEFORE watching, then check out the link below!
It was pretty sad but it shows the harsh truths about what immigrants and immigrant families go through all thanks to the evil trump regime, and basically all regimes? Obama's govn't wasn't that pleasant for all families don't get me wrong.
Dead To Me (finished)
So I finished this show it was pretty dang good! I recommend it if you like drama and suspense with female leads. Also if you're lgbtq+ it has some of that representation which is something I RARELY ever see on TV shows.
August Favorites 2020 | blog goals:
This is where I will share my goals related to my site/ working
It's shocking that once I really decided to take a break from IG, I started to gain more follows… weird. Last month I had like 360..
Todays Stats: 385
Goals for Sep: find more blogger friends and make sales through here!
I'm finally sooo close to 300…
Today's Stats: 254 followers
Goals: 500 followers

When I started editing this post which was on August 8, I had more than 6k followers, more than 6 million monthly views and 500k engagement. Now it's finally September and I reached a whole million more than the beginning of the month. I only hope to reach my goals of getting 10m by september! I'll be working extra hard this September, promise!
Today's Stats: 7k+ follows, 7 million views
Goals: 10 million monthly views by the end of September! 
WordPress
I barely get 200 views now but that's a huge upgrade considering I would get 50 views daily in the beginning of last year. I'm really happy because it's so hard to get views up so quick and I somehow did it in about a month.
I met my goal!
Last month I wanted 5k monthly views and I met that goal. I was at 4.7k and this month went up by a lot! I didn't reach 300 daily views but hopefully we can work towards those bigger goals. I guess in the end it's best to get comments? Or maybe shares and going viral and making sales. That might be a bigger goal now. I would love to reach more viewers who enjoy my content and find my posts helpful because that's really why I started my site in the first place.
Today's Stats: 200+ daily views, 5,700+ monthly views
Goals: 250+ daily views, 6k monthly views, 300+ followers. 
I accept guest writers and regular authors! If you want to write articles here, just click my collab link!
My final goal for blogging is to be a bilingual blogger. I know I set up translations, but I don't think you can do that through mobile and most of my readers are on mobile. It will be crazy to translate everything in Spanish, huh? Maybe I can do it!
Thanks for reading my August Favorites 2020!
what were your favs of this month? anything you did that was memorable? what do you have planned for next month?

Last post: Watching Immigration Nation on Netflix and how to help!
Read more: JUNE MONTHLY | JULY RECAP | SHOP MY STICKERS!

I accept guest writers and regular authors! If you want to write articles here, just click my collab link!
donate to my ko-fi, paypal or support me on twitch